WELCOME TO
ST. JOSEPH'S CONVENT GIRLS' SR. SEC SCHOOL
JABALPUR (M.P.)

KINDERGARTEN WINGS
"Play is the highest form of research."
| Albert Einstein |

PRIMARY WING
| Aristotle |
"The roots of education are bitter, but the fruit is sweet."
DEVELOPING GLOBAL LEADERS WITH VISION, CHARACTER AND COMPETENCE, WHO ARE COMMITTED TO BUILDING A CIVILIZATION OF LOVE
"TO FACILITATE HOLISTIC GROWTH OF STUDENTS BY INSTILLING CORE ETHICAL AND MORAL VALUES, ENHANCING THEIR COMPETENCE THROUGH KNOWLEDGE AND SKILL DEVELOPMENT AND INCULCATING SCIENTIFIC TEMPER."




Tribute To Our Martyr Queen Rani Durgawati | SJC - 2022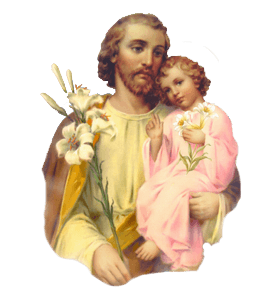 Our Institution, which is 150 years old, is one of the Pioneer institutions of Jabalpur in the field of education. The great traditions of the past are maintained and improved upon as the years go by. The top priority of our school is the overall development of the pupils, through various activities with special emphasis on moral values and academic excellence. Due importance to physical development through games and sports is also given. Thus in keeping with the motto of our school "Virtue Alone Ennobles", every year our institution turns out young women of character, balanced in mind, body and spirit- in service of mankind and the nation. Education must be a partnership between the school and parents if we are to prepare our children well to meet the challenges . May our Divine Guru fulfill our vision and aspirations for all the students who pass through the portals of S.J.C.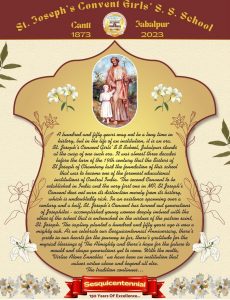 St. Joseph's Convent School is Established with the motto,
" VIRTUE ALONE ENNOBLES "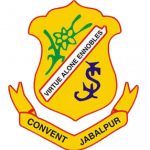 Every institution has an emblem which gives it, its particular identity. so also St.Joseph's convent Sr. Sec. School has its own significant emblem with its motto inscribed on a shield. Every Josephite must know his/her emblem and its meaning and be worthy of it.

Inscribed within the emblem is the school motto "Virtue Alone Ennobles". It is virtue alone that makes a student, not her/his education, not her colour, not her/ his race or caste to which she/he may belong.To become noble in character is an arduous life-long task, "Rome was not built in a day".

The Lily is symbolic of the pure life of St.Joseph.Every Josephite must strive to be gentle, simple, pure and good, for that is the glorious flower of Humankind.
XII Class Results in CBSE Examination 2022-2023
"X" Class Results in CBSE Examination 2022-2023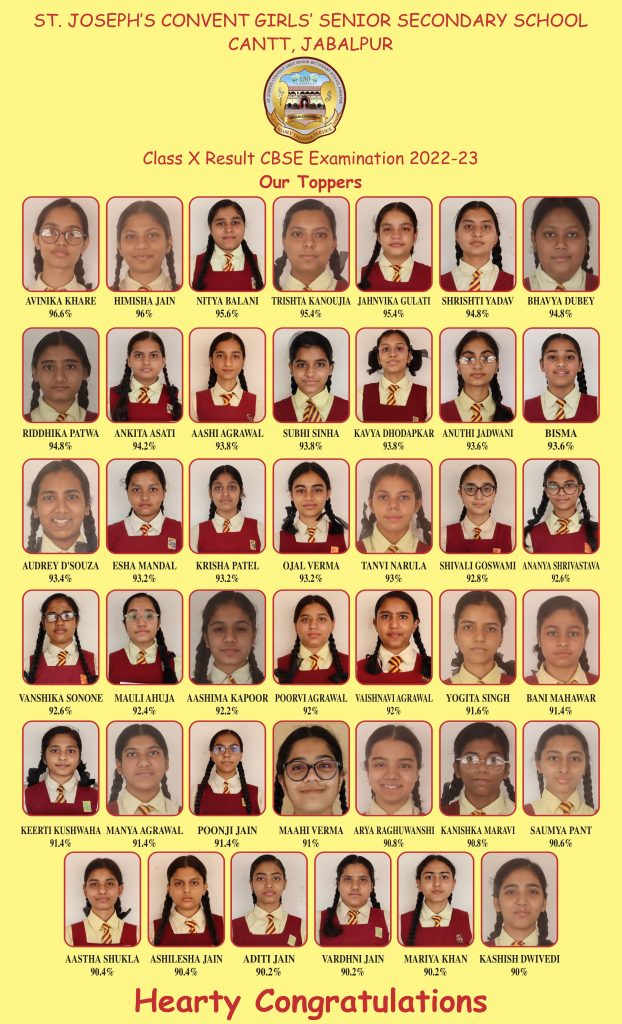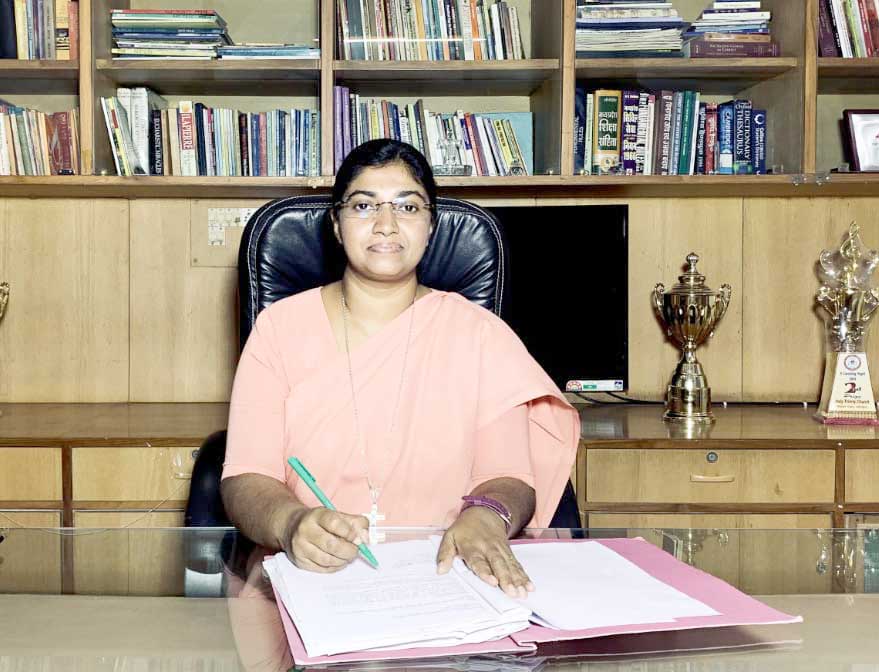 I firmly believe in the concept of 'Simple living high thinking'.This principle makes a human humble and spiritual . Thus enabling oneself to adapt to the learning environment around.I lead my students and staff onto this path of developing positive thinking and enhancing one's hidden talents .
I celebrate the thought- ' In unity lies the strength' ; where there is teamwork and collaboration wonderful things can be achieved .I act as that cord which connects all still allowing each one to shine individually.
Understanding the importance of ongoing development of technology is an integral part of my meticulous planning . I try to bring it in use effectively to access , manage, integrate and evaluate the academic performances of my students .
I respect the rewarding hard work of my staff as they are the pillars of the institution whose shoulders bear the responsibility of carving the bright future of the present and coming generations.
A true educator acts as a facilitator of learning and promotes the process by setting an example with
exemplary mannerism. I strive to work harder as an educator to guide my students and staff for the betterment of my institution. In this process l seek the Almighty's blessings.
May the Divine Guru bless all of us.